Posted:
May 20th, 2010 |
Author:
Kjeld
|
Filed under:
Adobe Flash
,
Camera based
,
Marker based
,
Uncategorized
|
Tags:
olympus
,
pen
,
test-drive
|
Comments Off
This is the new awesome new way to test-drive an Olympus PEN E-PL1 in Augmented Reality.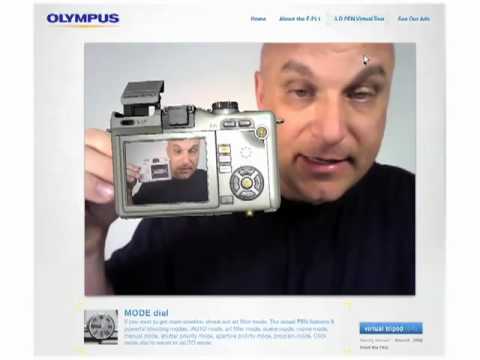 http://www.getolympus.com/PEN3d
The Olympus PEN E-PL1 portable camera featuring professional digital single lens reflex (DSLR) image quality, point-and-shoot simplicity and high-definition (HD) video is now available as an Augmented Reality virtual 3D product experience with the PEN.
Visit www.getolympus.com/PEN3d to see how simple and innovative this new hybrid camera really is by virtually test-driving it. Your webcam acts as the cameras lens. As you hold the camera card in front of a webcam and visit the augmented reality site, a dynamic 3D online product experience is launched where you can see yourself, interact with the camera and simulate product features. You can take pictures, shoot video, try the flash, utilize Live Guide, remove the lens and even use a variety of in-camera Art Filters with the virtual PEN, all while manipulating the 3D camera marker in your hands.
Print a PDF of the camera card or simply watch a simulation. You can experience all the functionality of the demo along with narration.
---